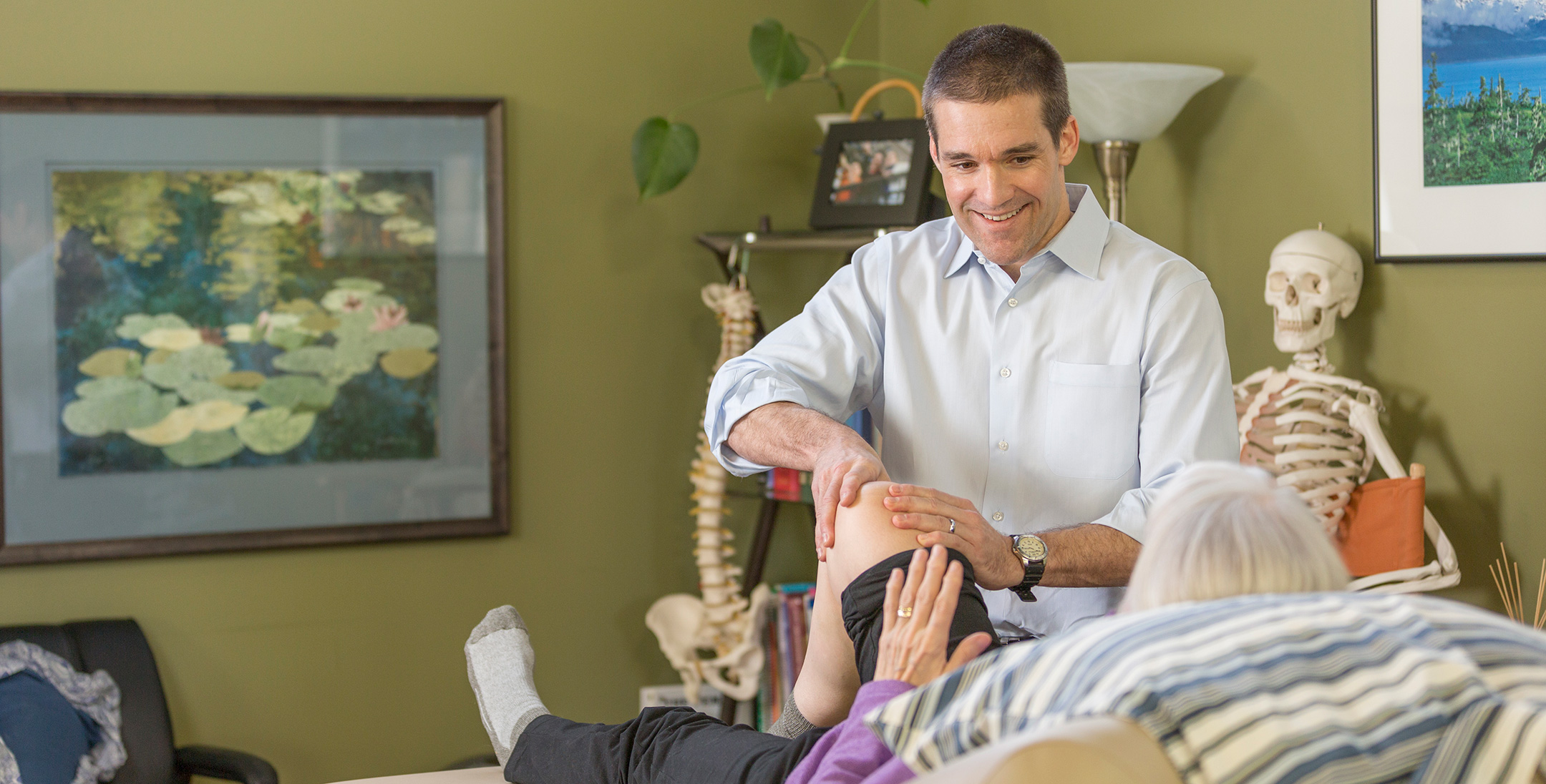 About the therapist
Mr. Gordon is a graduate of the University of North Carolina at Chapel Hill, and received his Doctorate in physical therapy from the University of Montana at Missoula. He has 15 years of clinical practice experience in inpatient, outpatient, and emergency department settings, is board-certified as an Orthopaedic Clinical Specialist (OCS) by the American Board of Physical Therapy Specialties, and has additional specialist certifications in vestibular rehabilitation and musculoskeletal dry needling. Mr. Gordon is a member of the American Physical Therapy Association, Orthopaedic and Neurology Sections, and the Neurology Section's Special Interest Groups in vestibular rehabilitation and brain injury. He has particular interest in treatment of migraine disorders, an area where these specialties intersect. His interest in migraine grew out of his work with US military service members suffering from explosive blastinduced concussion, fascination with the wide variety of migraine syndromes, and the effectiveness of dry needling in migraine treatment.
Mission
To be the provider of choice for rehabilitation to treat pain, dizziness, imbalance, and loss of function from injury, illness, or surgery, in a safe, welcoming, and professional environment.
Duty, vision, and values
A physical therapist should uphold the highest ethical and professional standards, acquire and maintain the knowledge and skills to provide excellent care, protect from harm those entrusted to his care, and behave honorably in every aspect of practice. Each person seeking help should be seen as an individual, with unique needs and goals. A therapist should listen and pay close attention to how each person responds to treatment, continually reassess, and adapt or redirect care when necessary. The therapist must recognize conditions outside of one's area of expertise or ability, and to refer to an appropriate provider when necessary. If other services are needed, the therapist is in a position to help understand and navigate the healthcare system.